Maybe your current turfgrass requires too much maintenance because it's no longer the best choice for your climate or water quality. Or maybe you are noticing thinning turf or contamination. Whatever your reason, now is the time to try interseeding with a new turf variety.
The top 10 reasons for interseeding
The quality of playing conditions on your course is inconsistent throughout the season
You're noticing turf loss due to summer stress and disease
Excessive thatch or unwanted species are creeping in
It's getting harder to keep up with weather extremes (too hot, too dry, too wet)
The goal is consistently healthy, high-quality playing surfaces
You want to lower fertilizer usage and watering rates on your high-maintenance playing surfaces
You want to be able to mow closely on the fairways without scalping
It's time to take action but you can't afford to disrupt play
You know newer cultivars of turfgrass are available that are disease resistant, salt-tolerant and have other desirable characteristics
Completely rebuilding the golf course and sodding is out of the question (Is there ever a good time for so much downtime?)

Interseeding is a cost-effective, convenient solution for turfgrass conversion that requires minimal disruption to the course. The process is simple: When verticutting and topdressing, a new variety of seed is broadcast on the playing surface. Over time, the new grass will grow and spread to become the dominant turf on greens, fairways, and tees – wherever you want. It will help your greens become more disease resistant and tolerant of climate extremes plus the course will recover faster from divots and wear.
When's the right time to interseed? Anytime turf surfaces are groomed throughout the growing season, there's an opportunity to introduce an improved seed. It can become a small but very effective and economical step in your topdressing program.
One variety we especially recommend is Pure Dynasty® Seeded Paspalum. It has been specially developed by Pure-Seed Testing for golf greens, tees, fairways, roughs – even sports fields.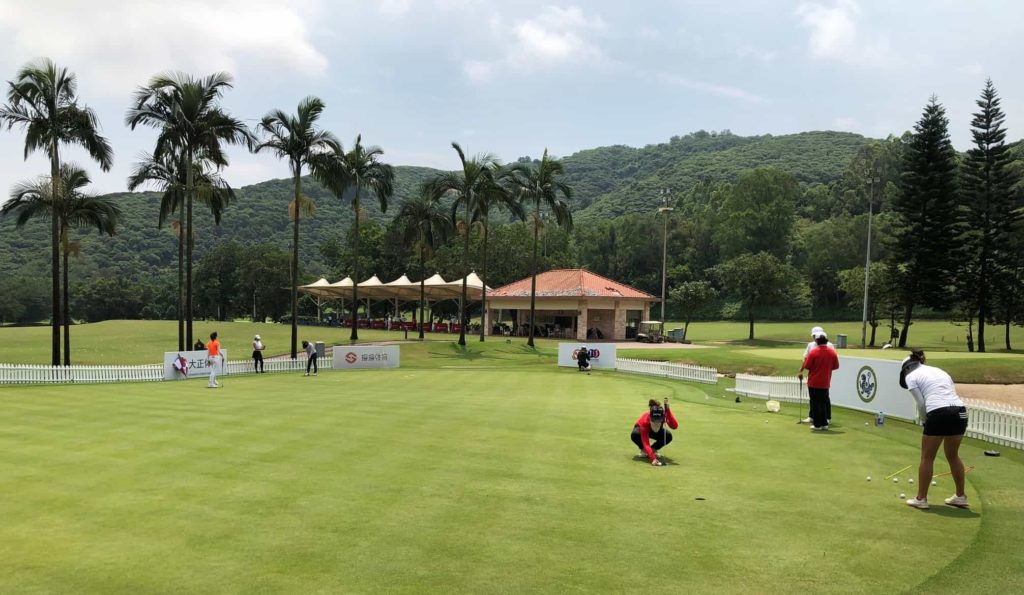 Why interseed with this improved seeded paspalum? It features:
tight, dense playing surfaces
better disease resistance
less weed development
better spring green-up
quick germination and establishment
superior salt tolerance where irrigation water is unusually sodic
excellent wear tolerance
greater tolerance of differing mowing heights – low enough for putting greens and high enough for rough.

For more information on interseeding, call +1 706 845 0148 or email info@atlasturf.com. Ask about current interseeding projects so you can experience the results firsthand.