No matter what the sport, the playing field matters. Atlas Turf International is the preferred source for sports field turfgrass.
The experts at Atlas Turf begin the process with a complete analysis of the specific conditions of each job to determine the exact grass needed. Soil and water conditions, climate, field maintenance capabilities, field usage patterns, and much more factor into the selection.
Following turfgrass selection, Atlas Turf provides dependable delivery working with a keen knowledge and years of experience in worldwide distribution. And service does not end there. Atlas Turf provides expert support throughout the grow-in process to ensure success and complete satisfaction.
The Exclusive Turfgrass of FIFA World Cup 2022
In fact, FIFA World Cup 2022 Qatar chose Atlas Truf's product, Platinum TE™ Paspalum, as the exclusive turfgrass for all stadiums and training sites. Extensive testing proved Platinum TE to be the most durable and shade-tolerant turfgrass of those evaluated, as well as the quickest to recover. (Read more about the 2020 World Cup)
Loved & Respected Everywhere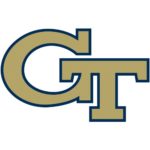 We have just been blown away by Latitude 36 every year. The color retention in the fall is a big plus for all of us who have it. We are trying to push our grass to the limits.
2019-10-11T09:52:11-04:00
Chris May
Director of Athletic Grounds, Georgia Tech
Atlanta, Georgia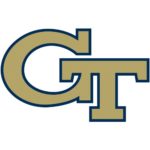 Sports Fields
https://www.atlasturf.com/testimonials/georgia-tech-turfgrass-atlas-turf/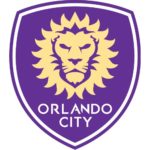 We put in the Latitude 36 in December of 2016. The original reason I chose it was because of the cold tolerance. I didn't want to overseed in the wintertime here in Florida. Also, I really liked the growth habit. You can get it nice and tight. It's a really good surface for soccer. The players love it, and it recovers very well. Nothing but positives to say.
2019-10-11T09:53:20-04:00
Matt Bruderek, Groundskeeper
Orlando City Stadium, home of Orlando City Soccer Club (MLS)
Orlando, Florida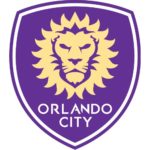 Sports Fields
https://www.atlasturf.com/testimonials/the-players-love-it-and-it-recovers-very-well/
It's more than a game. Make sure your playing surface can live up to the challenge. For the most sought-after, genetically pure and certified turfgrass, go with the leader. Atlas Turf is the global choice for the finest sports field grasses on the planet. For assistance in selecting the right turfgrass for your specific needs, please contact us today.
Recommended Warm Season Turfgrasses for Sports Fields
Recommended Cool Season Turfgrasses for Sports Fields