The Many Benefits of Choosing Native Grasses for Your Golf, Landscape, or Infrastructure Project
In the world of plants, grasses may be overshadowed by their neighboring flora, but now more than ever, native grasses are taking the spotlight. With an abundance of species, native grasses serve a wide variety of functions and do so asking for very little in return. It's time these unsung heroes of the grass world get their due.
Functions of Native Grasses
Hard-working native grasses serve many purposes. Native grasses with ample root systems provide soil stabilization and erosion control. Natives planted around lakes and ponds help prevent bank erosion while also serving to protect the quality of the water by acting as a buffer for run-off.
Native aquatic plants provide tremendous benefits as well. Steve Beeman, an expert on coastal ecosystems, has spent four decades working with native grasses. After years of assisting golf course architects in the selection of native grasses for their designs and planting thousands of acres of native wetlands and upland forests, Beeman now spends a great deal of his time pioneering methods for cleaning bodies of water. Using native grasses as floating wetlands is one such method.
"Floating wetlands take up the dissolved nutrients that will grow algae," said Beeman. "They are pretty efficient at that."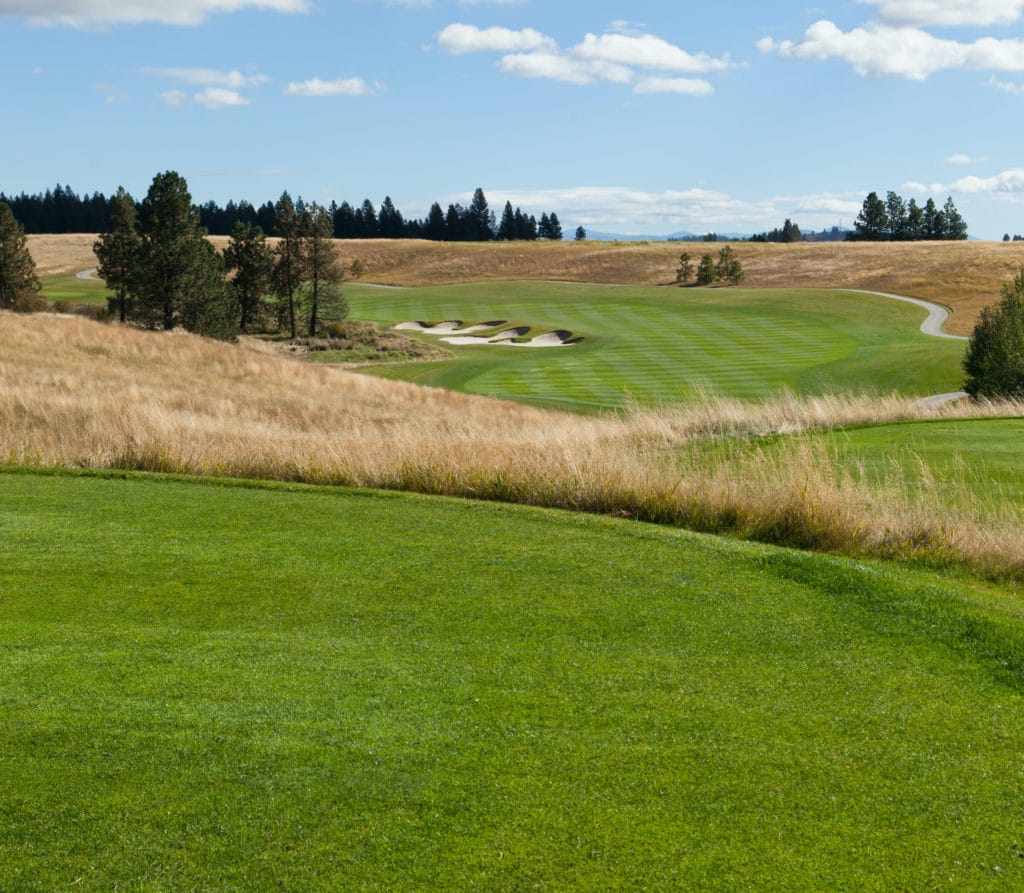 In drainage areas, natives reduce sedimentation and mitigate the effects of storm events. Carefully selected native grasses can replenish soil fertility and improve the overall soil quality. They provide natural barriers, borders, and contours, and on golf courses, can be used as a strategic element for playability by adding challenge.

"We often get requests from golf course architects for native grasses to enhance the playability of the course," said John Holmes, president of Atlas Turf International. "Strategically positioned, native grasses can be used to penalize an errant shot or to guide a golfer in the direction the ball needs to be hit."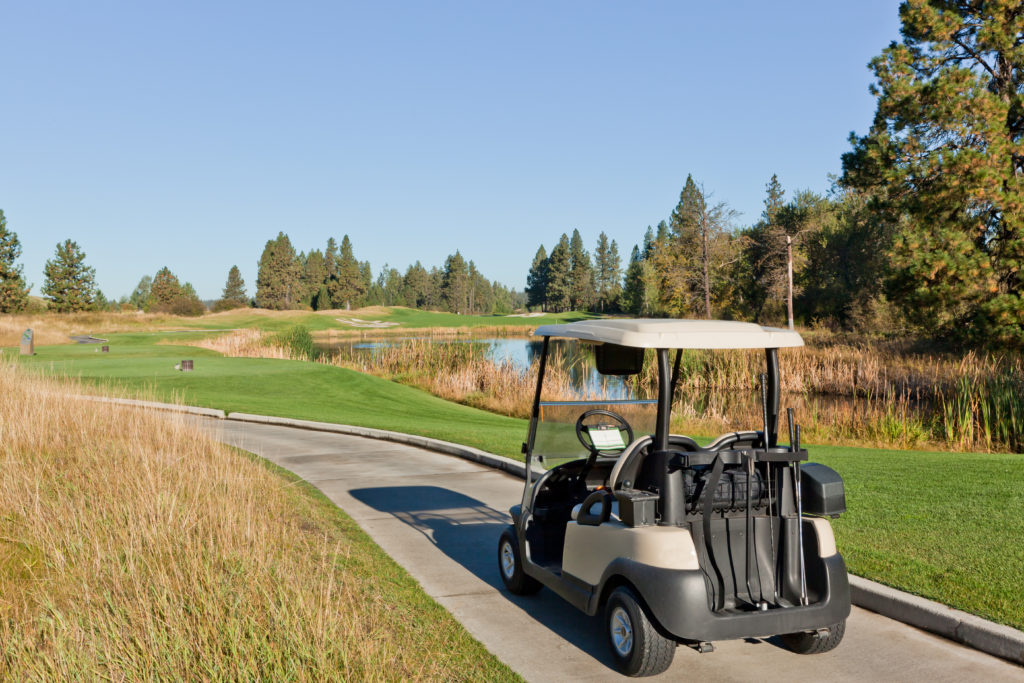 Environmental Benefits of Native Grasses
A defining characteristic of native grasses is their low maintenance requirements. Beeman says that native grasses are able to "survive and thrive with the elements they are given – water from rainfall and the nutrients in the soil." Furthermore, most native grasses also possess a natural resistance to pests and diseases, minimizing or eliminating the need for inputs.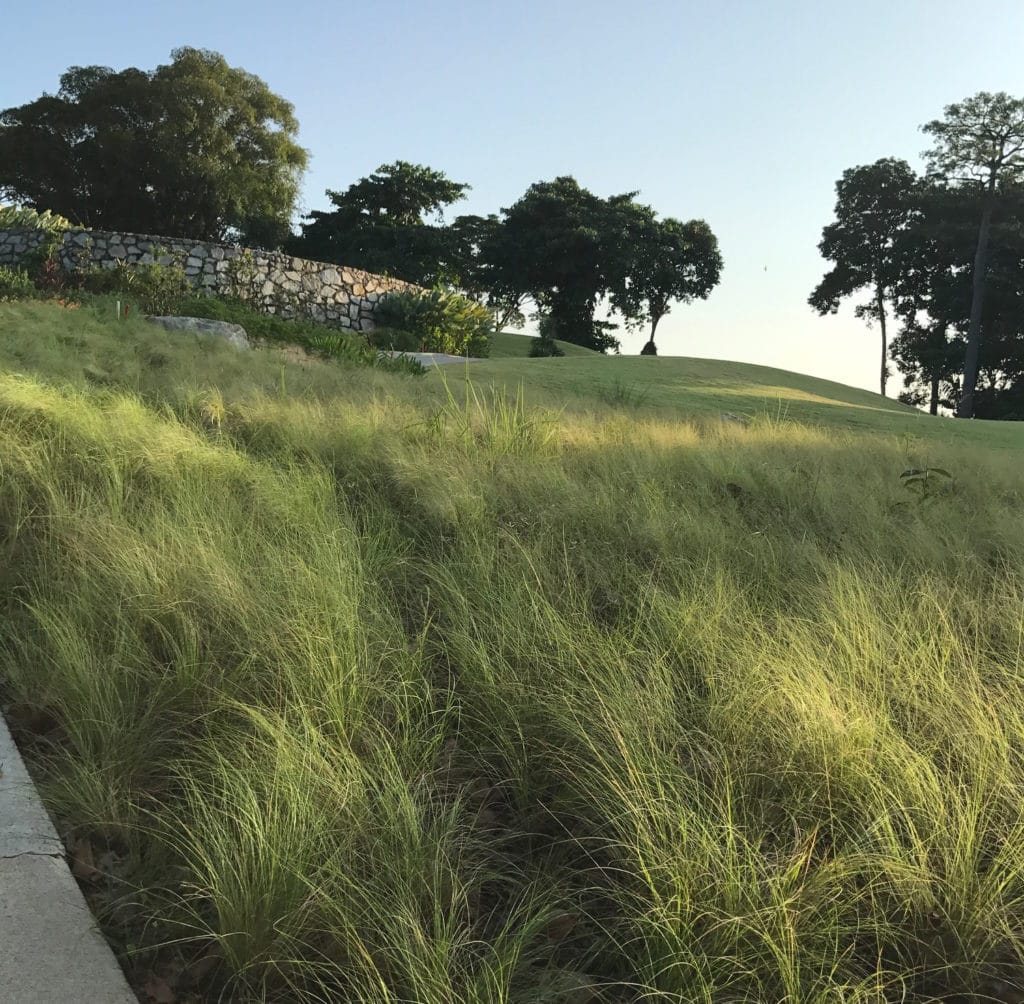 Environmentally, native grasses score significant points for their benefits to wildlife. Native grasses serve as habitats and protection for countless insects and small animals. They offer food and nesting materials, and flowering natives assist and attract pollinators. In public areas such as golf courses, parks, playgrounds, and green spaces, native grasses add to the ethereal beauty by attracting birds, butterflies, rabbits, and other wildlife.
Economic Benefits of Native Grasses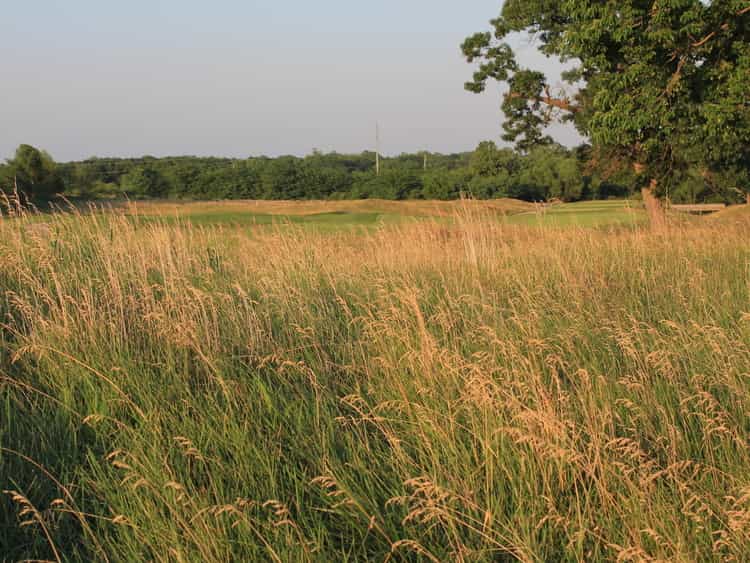 The environmental advantages of native grasses also translate into economic advantages. Less water is a significant economic benefit in areas with water restrictions, and additional savings add up with little or no inputs required.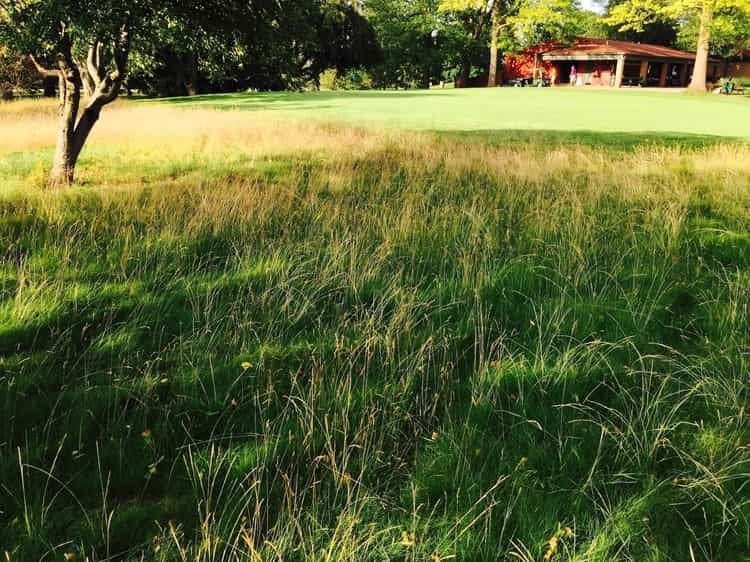 The use of native grasses also reduces labor and maintenance costs. After establishment, they require only occasional attention – possibly annual trimmings and weed clearing depending on the species. Many native grasses require no maintenance at all.
Aesthetic Benefits of Native Grasses
Like a painter's palette, native grasses are an artistic toolbox for landscape and golf course architects. The array of sizes and shapes give architects elements of design. Variety in colors and seasonal changes provide beauty and contrast to the maintained areas. Also, natives can serve as framing for areas like tees and greens or water features.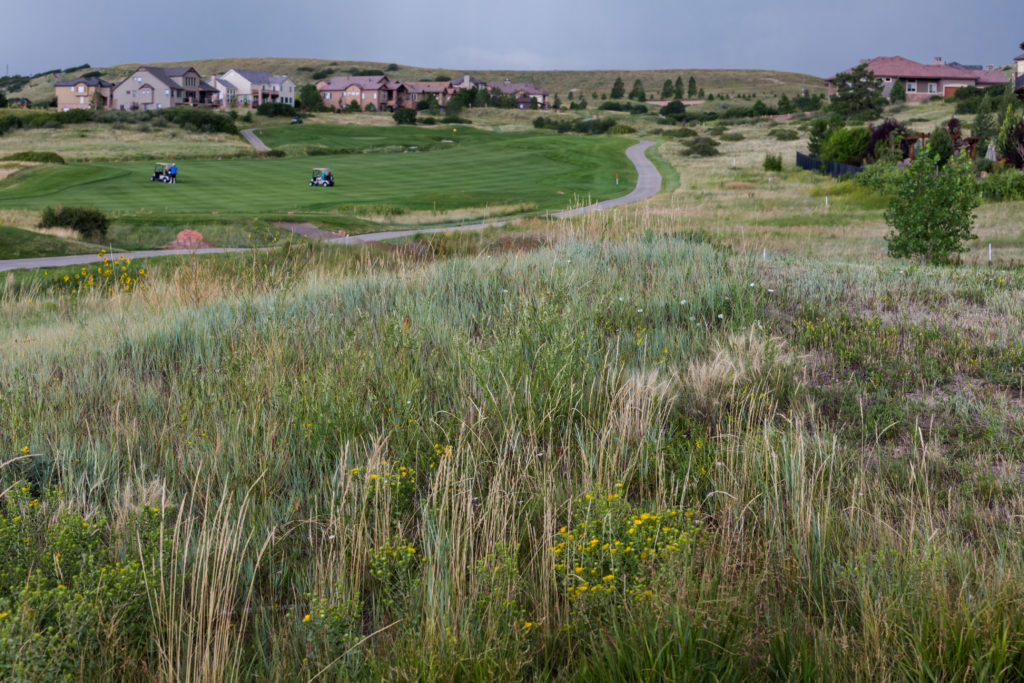 Andy Johnston, general manager and director of agronomy at Sentosa Golf Club in Singapore, utilizes native grasses throughout his two courses. In addition to the functional and environmental advantages, Johnston appreciates native grasses for their design properties.
"I'm a big fan of spartina," Johnston said. "I use it as an architectural accent. It adds a different texture and has a deep, dark green look. Planted around creeks and lakes, the spartina defines the contours of the water feature and serves to enhance special areas."
"I'm a big fan of spartina," Johnston said. "I use it as an architectural accent. It adds a different texture and has a deep, dark green look. Planted around creeks and lakes, the spartina defines the contours of the water feature and serves to enhance special areas."
Selecting Native Grasses
While many native grasses share characteristics and provide similar benefits, it is essential to understand the differences and make native grass selections with care. The sustainable features of natives only work in conducive environments, so appropriate weather and soil conditions need to be considered. Equally important is matching the native grass to the task.

"When using natives, be sure to know what it is you are trying to achieve," said Johnston. "For golf courses, is the area playable or non-playable? Know your objectives."
Beeman also advises purposeful selection of native grasses. "Some native grasses like moist areas, and some do not. Some natives won't tolerate salt, and some require salt to survive. Some are bunch grasses that fill out from the base. Others spread to fill in an area. Know what is needed, which natives fit, and plant accordingly."
Besides matching the native grass to the physical environment and considering its purpose, Beeman also recommends native grass selection take into consideration the project's users. "In my opinion, the best landscape designs look as if they naturally occurred… but consider the clientele. Some (golf course) members are more in tune with formal landscape settings while others prefer natural."
Atlas Turf Is Your Source for Native Grasses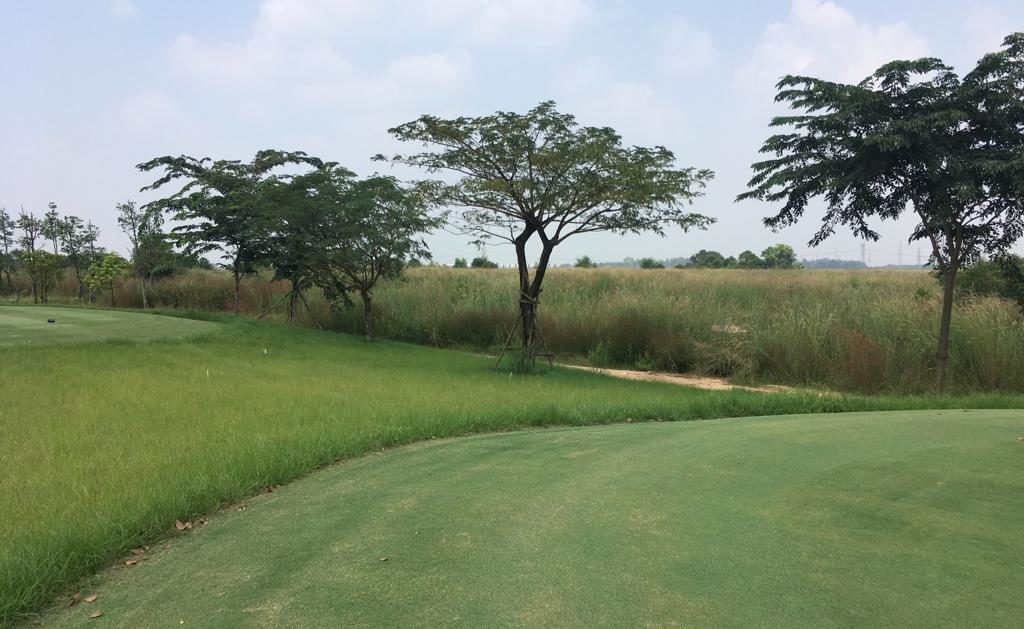 With so many choices of native grasses available – cool season or warm season, coarse or fine, flowering and ornament, bunch or spreading, tall or dwarf – and so many considerations – climate, soil type, users, purpose and objectives – it may seem daunting to select the right species and varieties. Atlas Turf is here to help. We offer a wide selection of native grass products and can assist in analyzing the specific circumstances of each project to make recommendations. With so much to offer, native grasses deserve their place in almost every project design.
How can we help you today? We are happy to provide you with more information about Native Grasses and how they can benefit your golf course — as well as answer any questions you may have.

John Holmes
President, Atlas Turf