When it comes to overseeding, Atlas Turf International has the job covered. Partnering with Pure Seed, an internationally recognized developer of the finest seeded turf products, Atlas Turf offers a wide variety of perennial ryegrasses meeting the needs of golf courses and sports fields worldwide.
The Breeding Process
Bringing exceptional ryegrasses to market is neither quick nor easy, but Pure-Seed Testing has the breeding process down to a science – literally. While the process can vary, a general sequence is followed. Desired traits are defined for a new variety, and parent plants are selected. Evaluation trials are conducted, putting the best performing plants to the test under specific stresses. Only the very best plants are allowed to pollinate producing Breeder seed. The Breeder seed is then increased under a third-party certification process.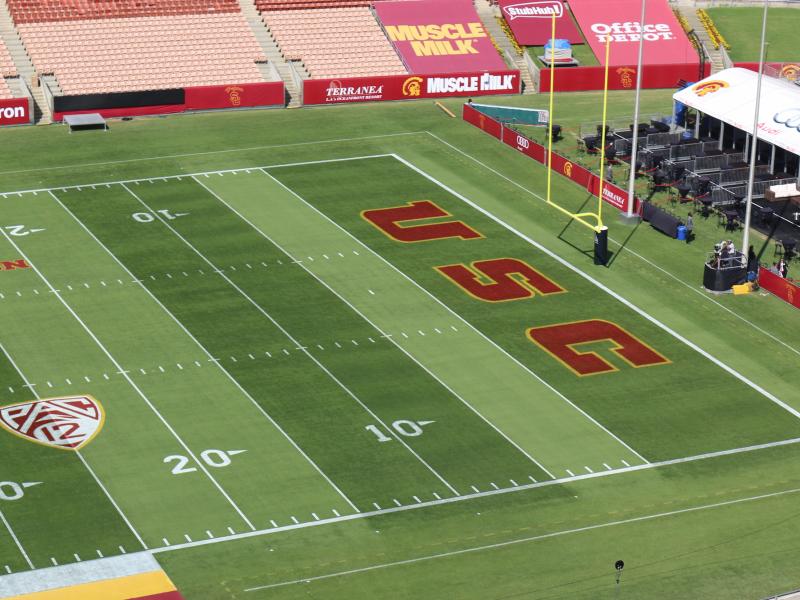 The ultimate goal of the breeding process for ryegrass is to continue to improve upon the products being offered. Desired traits include quick germination, drought tolerance, improved color and texture, transition pace, and more. Also, new products need to generate adequate seed production to fulfill demand.
Crystal Rose-Fricker, award-winning breeder and president of Pure Seed and Pure-Seed Testing, states that the key difference between Pure Seed ryegrasses and others is genetics. "With exceptional parentage, Pure Seed products build upon a strong foundation of quality."
Blending for Targeted Results
Pure Seed offers custom-blended perennial ryegrasses to provide overseeding options that specifically meet the needs of each project. Based on conversations with golf course superintendents and field managers, custom blends take into account factors such as weather patterns, soil and water quality, and the turfgrass cultivar being overseeded.
Pure Seed markets its custom blend as Sunrye for golf projects and Pure Sport for athletic field projects. Russ Hayworth, golf and sports field turf sales manager for Pure Seed, says, "Generally, Sunrye and Pure Sport are formulated as three-way blends offering quick establishment, dark green color, salt tolerance, and medium heat tolerance to provide smooth balanced transition characteristics in most regions. Each variety in the blend offers its unique characteristics to cover the full spectrum of desired qualities."
The exact blend is determined by the specific traits desired. In the blending process, the varieties are evaluated for purity and germination percentages. Pure Seed perennial ryegrass varieties include: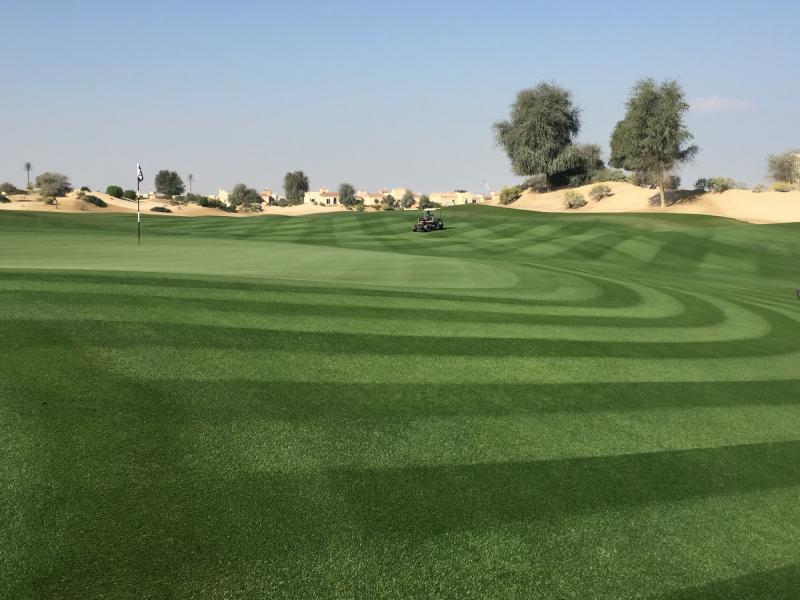 Pure Seed Ryegrasses for Golf Courses
Troon Golf Middle East utilizes Pure Seed ryegrasses for six courses in the Gulf Region with applications ranging from overseeding tees only to full wall-to-wall overseeding. Depending on the project, Troon selects either a combination of Sunrye blend or straight Carly.
The courses include:
Abu Dhabi Golf Club in Abu Dhabi
The Address Montgomerie in Dubai
Arabian Ranches Golf Club in Dubai
The Els Club in Dubai
The Track, Meydan Golf in Dubai
The Royal Golf Club in Bahrain
Pure Seed Ryegrasses on Sports Fields
Every year sports fields around the world choose Pure Seed ryegrasses for overseeding.
Select sports fields include:
LA Memorial Coliseum in Los Angeles, California
Zayed Sports City in Abu Dhabi
Dubai Racing Club in Dubai
Al Habtoor Polo Resort and Club in Dubai