Earlier this year, Semillas Fitó organized a series of seminars in Spain to introduce Pure Dynasty® Seeded Paspalum to the region. As the Mediterranean distributor of Pure Dynasty, Semillas Fitó gathered golf course superintendents, sports field managers, and landscaping professionals for half-day educational programs led by Atlas Turf International president John Holmes. Locations included Barcelona, Mallorca, Murcia, and Gran Canaria.
Pure Dynasty's improved traits make it particularly suited to Southern Europe. Exceptional salt tolerance, disease tolerance, and overall turf quality address the specific needs of projects in the area.
Since becoming a Pure Dynasty distributor, Josep Cirera, turfgrass director of Semillas Fitó, has seen interest in the variety increase.
"Semillas Fitó is proud to have the exclusivity of Pure Dynasty for the Mediterranean region," said Cirera. "The feedback for this great variety during the first year of introduction is awesome, especially regarding its quality for golf and sports use under salty water conditions. Establishment from seed is easier and cheaper compared to sprigs, and the results are outstanding."
The seminars began with an overview of the research and development of Pure Dynasty as the newest and most advanced seashore paspalum seeded product. Holmes continued with instructional information on installation, management during and after grow-in, and weed and disease control in paspalum. With Pure Dynasty suited for application tee-to-green, the seminars included extensive detail on the management of paspalum putting greens.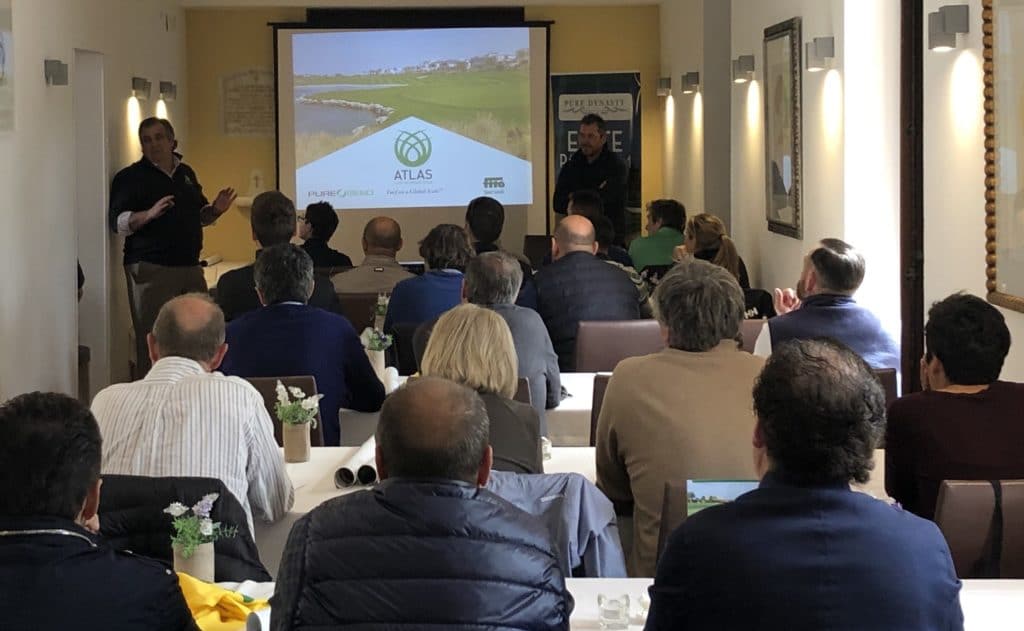 Interseeding with Pure Dynasty proved to be one of the most captivating portions of the seminars. Using Golf Son Gual in Palma as a successful example, Holmes reviewed the process of interseeding as an alternative method for turf conversion. Less disruptive to play, less labor-intensive, and less expensive than traditional resodding or reseeding, interseeding allows projects to replace stands of turf gradually with higher-performing varieties.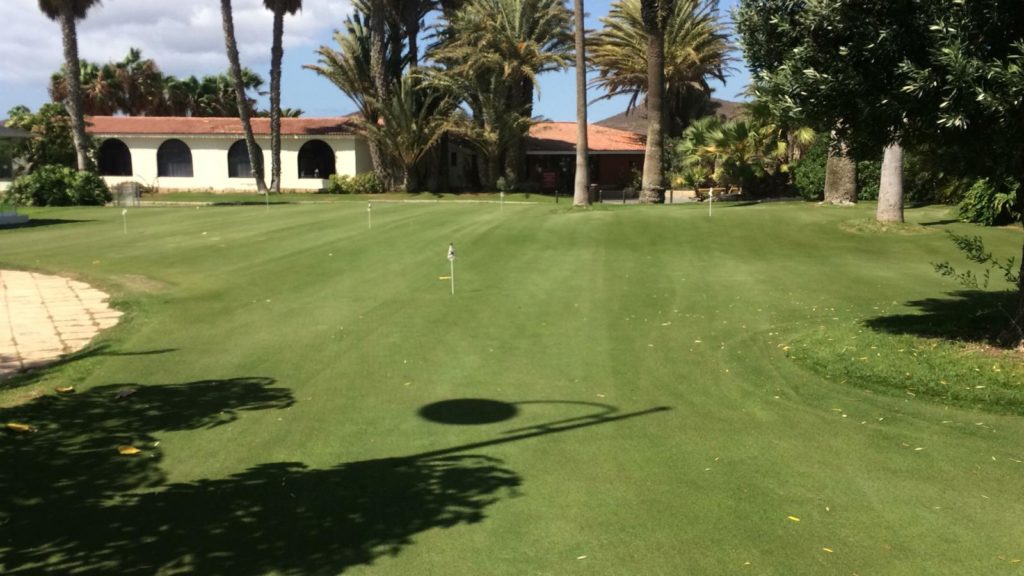 Hector Torres, head greenskeeper at Amarilla Golf and Country Club attended the seminar in the Gran Canaria. Shortly after, he planted Pure Dynasty at his course, which is located on the largest of the Canary Islands, Tenerife.
"I'm very happy with Pure Dynasty seashore paspalum, with both seeding a new putting green and interseeding an old one," said Torres. "We saw germination within eight days."
In addition to Golf Son Gual, Club de Terramar, a coastal golf course in Sitges also features Pure Dynasty Seeded Paspalum. As part of a comprehensive renovation by Mackenzie & Ebert scheduled over the next ten years, Club de Terramar selected Pure Dynasty for wall-to-wall application. Direct planting and interseeding will be employed to accommodate the club's busy play schedule and tournaments including the Ladies European Tour event Estrella Damm Mediterranean Ladies Open occurring this month.