For championship golf facilities such as the Tournament Players Club Kuala Lumpur (TPCKL), the selection of a new turfgrass is serious business. TPCKL, one of the premier golf facilities in all of Asia, chose Celebration® Bermudagrass from Atlas Turf International for their upcoming renovation.
TPCKL made headlines recently for becoming the first facility in Southeast Asia to join the PGA TOUR's TPC Network and for their head of agronomy becoming the first professional in Malaysia to earn the qualification of Certified Golf Course Superintendent from the Golf Course Superintendents Association of America. Next month, TPCKL will be in the spotlight again as the longtime host venue for the PGA TOUR's CIMB Classic and the Sime Darby LPGA Malaysia. A golf facility of this caliber requires a turfgrass capable of meeting championship expectations.
A team of experts including TPCKL's head of agronomy Mohd Nizam Othman, CGCS, led the search for the new turfgrass. In a process involving visits to turf farms and championship golf facilities such as TPC Sawgrass in Florida, the team chose Celebration Bermudagrass for fairways and tee boxes.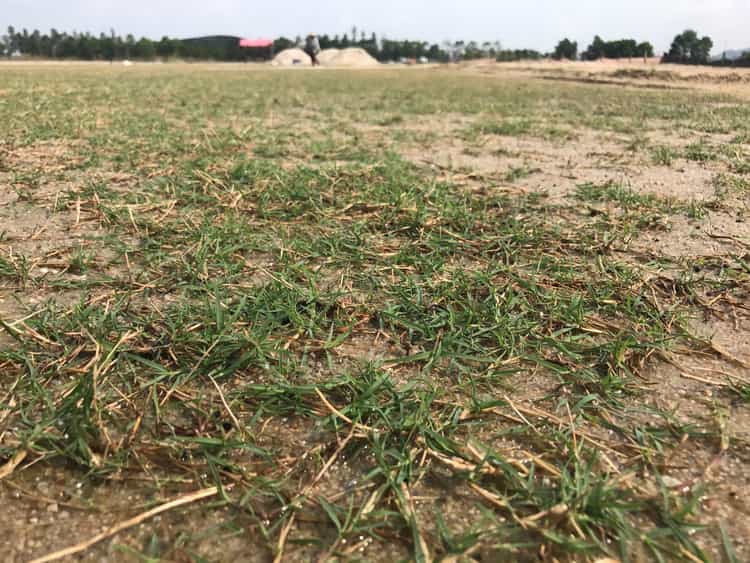 Celebration Bermudagrass 12 days after planting at TPC Kuala Lumpur onsite nursery.
"Celebration Bermudagrass has high disease and insect resistance," said Nizam. "Less pesticides used means less cost."
Other benefits of Celebration that contributed to its selection according to Nizam were divot recovery, density, and color. The selection committee considered all available turfgrass options including zoysias, paspalums, and bermudagrasses. Among bermudagrasses, Celebration rates highly in independent research for not only disease and insect resistance and recovery, but also texture and shade tolerance.
"Celebration is quite dense and has very nice color," said Nizam. "For our climate and conditions, Celebration is the right choice."
The regrassing is part of a larger renovation plan by Parslow and Winter Golf Design that includes the lengthening of select holes, modifications to bunkers and fairways, and potential contour changes to greens. Work will begin in November following the two major tournaments with a targeted completion date of September 2018. In order to have the turfgrass ready to plant exactly when needed, TPCKL worked with global turfgrass provider Atlas Turf International to create an onsite Celebration nursery. Sprigs arrived in August and the nursery was planted immediately.
"Rather than importing the entire amount, an onsite nursery gives TPCKL the affordable option of grassing with the highest quality, licensed and certified turfgrasses," said Atlas Turf President John Holmes, "and the grass is available as it is needed in the overall renovation schedule.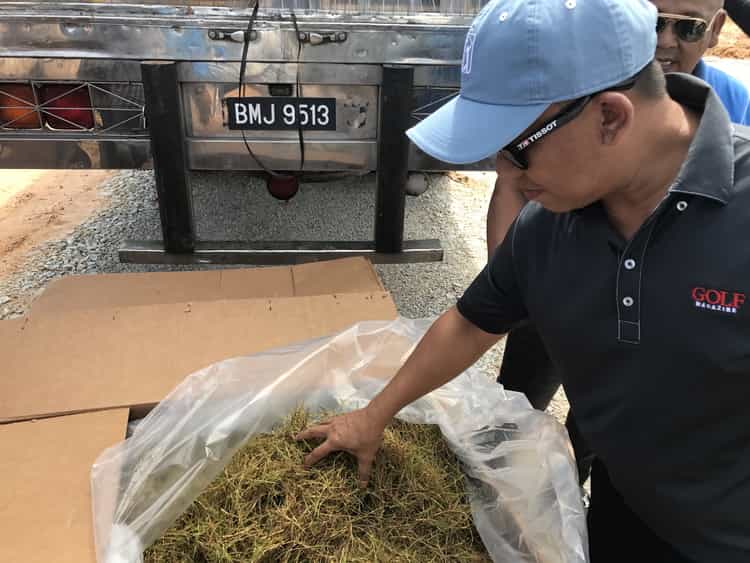 Celebration Bermudagrass sprigs arrive at TPC Kuala Lumpur for fairway and tee box regrassing.
"I had the honor of working with TPCKL during their 2007 renovation when the facility was Kuala Lumpur Golf and Country Club," said Holmes. "At that time, I provided the club with SeaIsle Supreme, one of the earliest commercial paspalums available. It has been remarkable to see the growth of the facility and its commitment to continual improvement."
Atlas Turf International is the exclusive provider of Celebration Bermudagrass in Southeast Asia. Atlas Turf has supplied numerous golf courses throughout the region with sprigs and seeded certified and licensed bermuda, paspalum, and zoysia turfgrasses. Atlas Turf works closely with each facility to assist in selecting the specific turfgrass species and variety to meet its unique needs.