There is a good reason Platinum TE was given its name. Developed by turfgrass expert Dr. Ron R. Duncan, Platinum TE™ Paspalum meets the very highest standards. Just as platinum outperforms other metals to provide superior quality and performance, so does Platinum TE, the turfgrass.
Paspalum Performance
Paspalums, in general, offer turfgrass solutions for projects located in a variety of challenging environments. Originally cultivated for projects utilizing high salinity irrigation sources or subject to direct sea spray, paspalums have proven more effective than other turfgrass options in a number of conditions. Besides being the most salt-tolerant turfgrass, paspalums tolerate low light, whether due to shade or consistently cloudy climates. With a growth habit of quickly spreading rhizomes and stolons, paspalum forms a thick turf withstanding the heavy traffic of golf courses and sports fields. And, as far as looks are concerned, Platinum TE is a beautiful turfgrass. Among paspalums and other available turfgrass varieties, Platinum TE excels in sustainability, performance, and aesthetics.
The Sustainable Choice
In a time when environmental concerns have become a major issue, sustainability needs to be addressed in every aspect of a project, including the turfgrass. Platinum TE meets sustainability challenges in a number of ways. With exceptional disease resistance, Platinum TE requires less chemical usage. The extensive root mass of Platinum TE provides for more efficient uptake of nutrients and water, requiring fewer fertilizer applications and less irrigation. Quality of irrigation water is less of a concern as well since Platinum TE maintains growth and performance characteristics with higher salt content or even effluent water, given proper maintenance.
For more information about turfgrass salinity, see Dr. Duncan's white paper.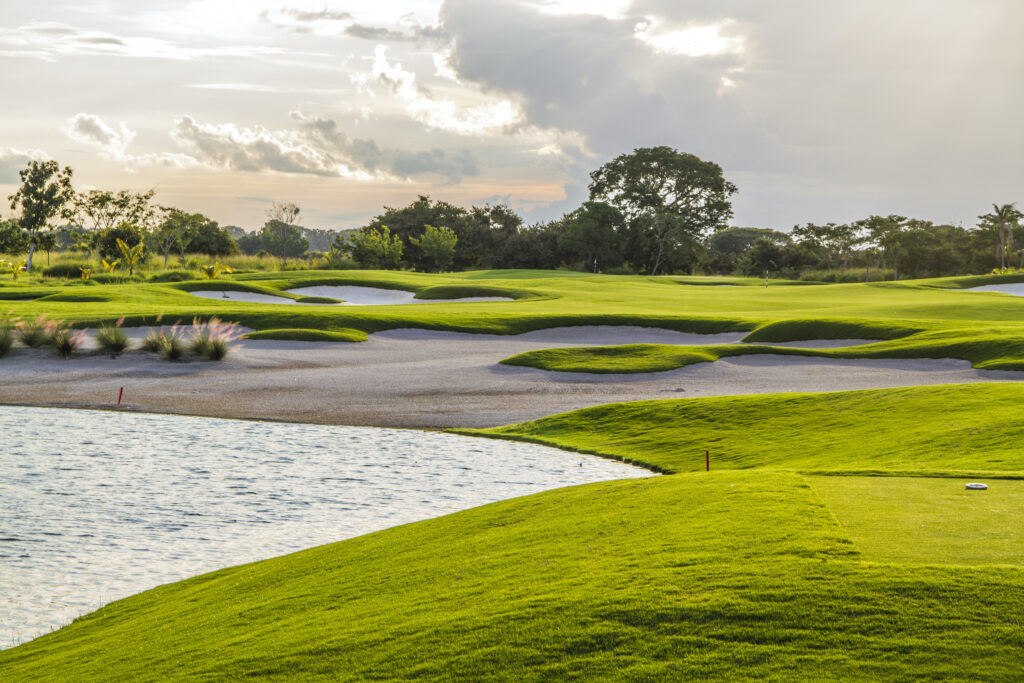 The Advantages Add Up
The outstanding performance of Platinum TE adds value to golf course and sports field projects. Continuous growth and the superior root system result in excellent wear tolerance as well as quick divot and ball mark recovery. Platinum TE's fine leaf blade and short internode spacing serve to develop a dense canopy perfectly suited for excellent ball set-up and puttability. Green speeds with Platinum TE rival those of any other species with proper maintenance. Platinum TE's versatility makes it one of the few turfgrasses on the market effective for tee-to-green application.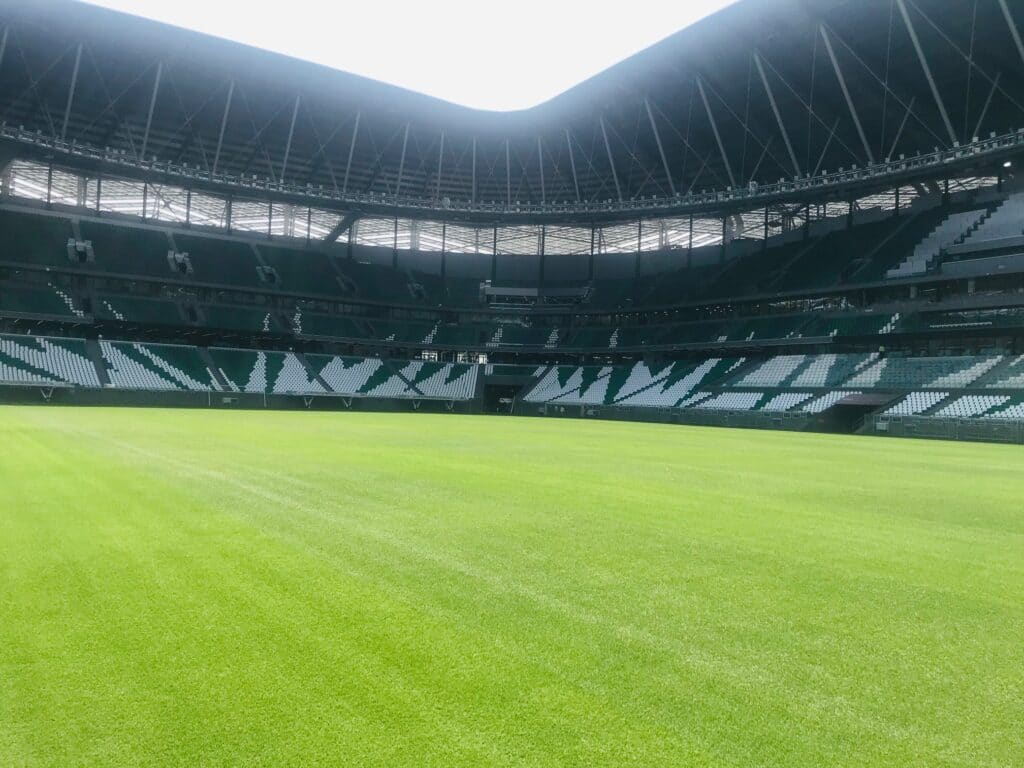 Chosen for the World's Most Elite Athletes
The superior performance of Platinum TE provides specific benefits for sports fields at the highest calibre. Strength, durability, and quick recovery, as well as outstanding color and striping, make Platinum TE the winning choice for stadiums, fields, and pitches across the globe. Exceptional low light tolerance enables Platinum TE to thrive even inside partially enclosed stadiums where other turfgrasses failed. As the turfgrass selection for NFL Super Bowls, MLB World Series events, Olympic soccer, and now the 2022 FIFA World Cup in Qatar, Platinum TE performs at the absolute highest levels.
The Grass IS Greener
With turfgrass, looks do matter. Platinum TE boasts darker green color than other paspalum cultivars and allows superior striping capabilities. That beautiful appearance is available longer in the year with Platinum TE as it retains color in shady conditions and longer into the cooler season. Furthermore, Platinum TE emerges sooner from winter dormancy for quicker spring green-up.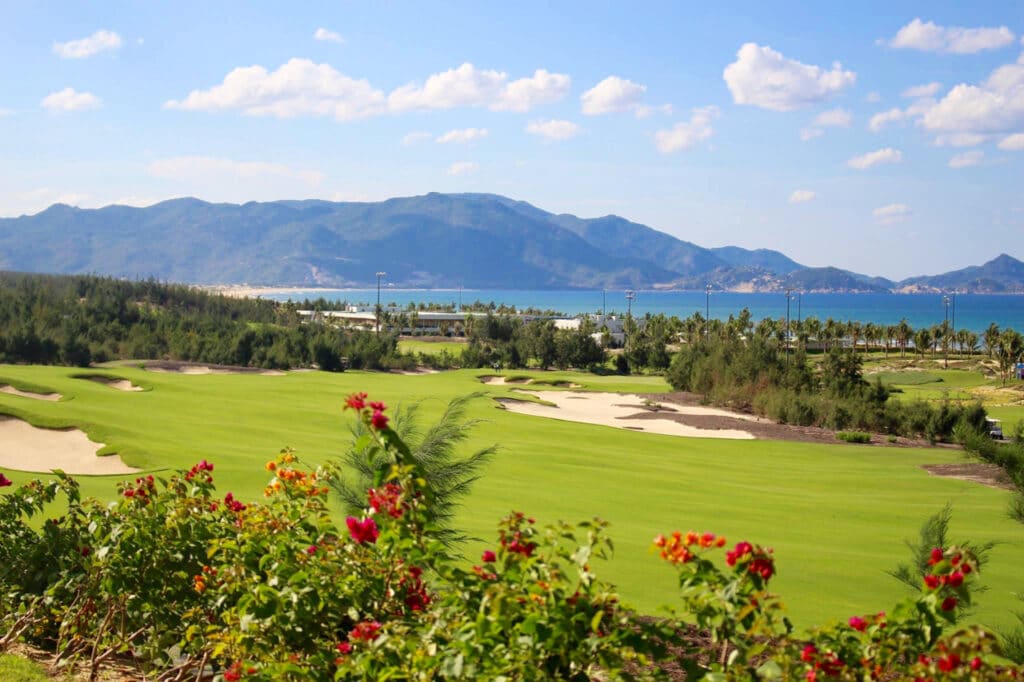 Proven Effective Around the World
The proven performance of Platinum TE has led to popularity worldwide. Grown in over 25 countries, Platinum TE is a key component in the success of some of the world's most prestigious golf courses and sports fields including Yas Island Links in Abu Dhabi (consistently ranked as one of the top golf courses in the world by Golf Digest), the Houston Astros stadium in Texas, Aspire Soccer Facility in Doha, Qatar, New Giza in Egypt, and Dubai Hills, named the World's Best New Golf Course in 2019. For more information on Platinum TE and a complete analysis of the turfgrass needs of your project, contact Atlas Turf today.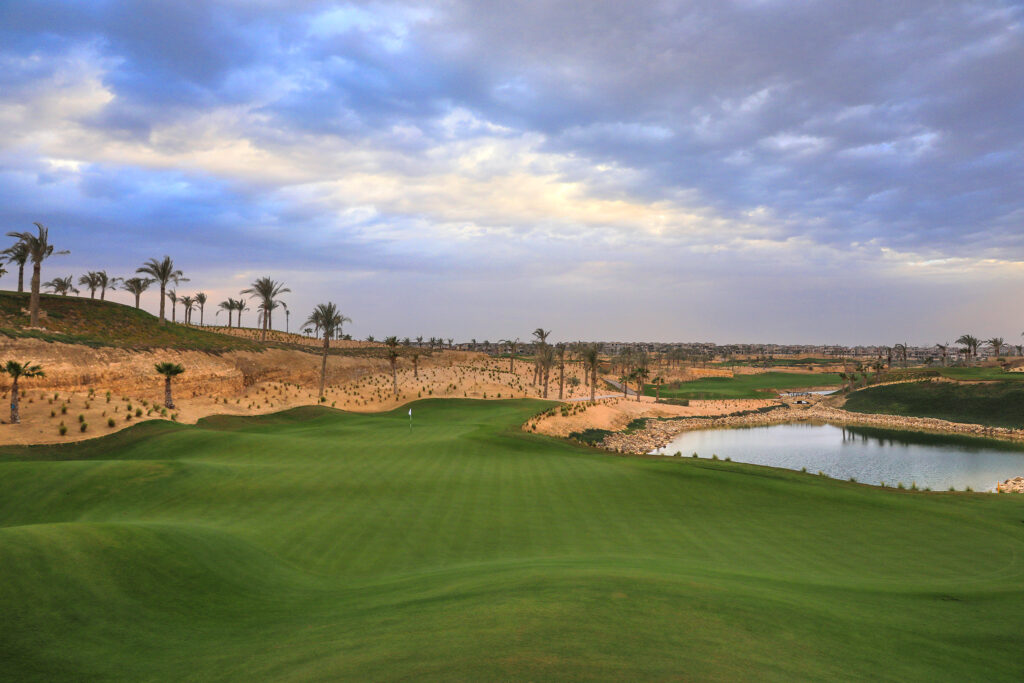 Want to learn more about paspalum?