Delivering Quality Turf Under Extreme Conditions
Warm season grasses can be expected to endure a lot. Extreme heat, humidity, poor water quality, pest and disease pressure, and more. What happens when all of these conditions exist in the same location?
That's when a high-performing, advanced turfgrass is necessary.
Pure Dynasty Seeded Paspalum rose to such an occasion in Dubai at the new Al Badia Golf Club Academy. As part of the now private facility (formerly part of the Intercontinental Dubai Festival City), the addition includes an academy, driving range, and social green, all grassed wall-to-wall with Pure Dynasty.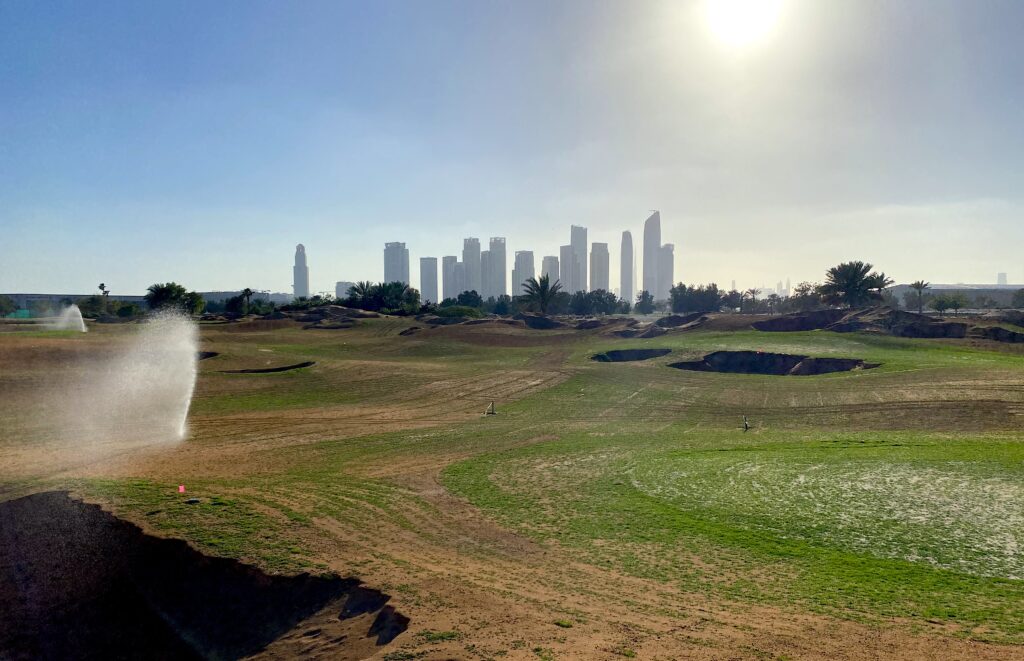 The advanced seeded paspalum blend is planted around the world with locations in Africa, Asia, Europe, North America, and Oceania. Its proven track record for golf and sports projects at every level of competition made it an obvious contender when turfgrass selection arose for Al Badia's academy.
Turfgrass®, based in Ireland, managed the construction at Al Badia and selected Pure Dynasty based on a combination of performance characteristics meeting the project's many challenges.
"Pure Dynasty has proven to perform well with the type of water we receive at Al Badia with high TDS," said Craig Hanney, Construction Project Manager with Turfgrass.
But Pure Dynasty's exceptional salt tolerance is just one of the product features that delivers superior turfgrass performance. Hanney considered efficiency, aesthetics, and performance as well.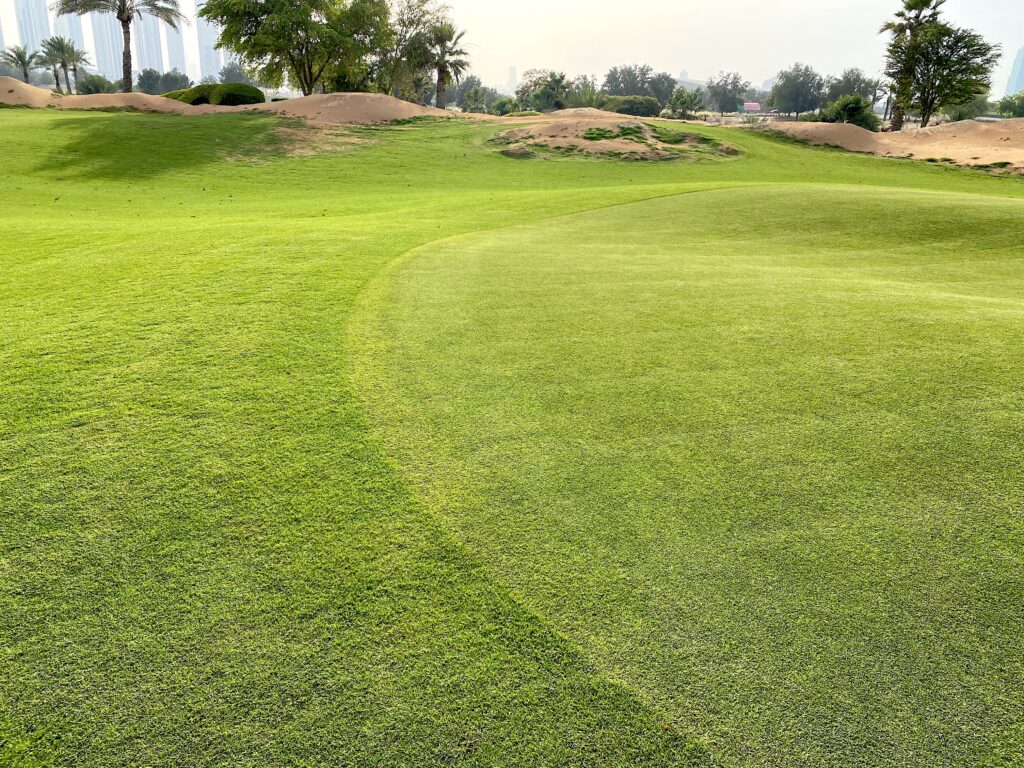 "The grass has a very fast germination and grow-in," said Hanney. "It seems to produce the strongest sward. Color and disease as well as insect resistance are also big factors."
Seeding of the project began in February at the Academy and in March on the social green. Germination occurred in 11 days with soil temperatures at 18°C.
Sustainability also factored into the decision, as is the case with more and more projects worldwide. Hanney found Pure Dynasty's ability to perform optimally despite low-quality water valuable in terms of the budget and the environment. In addition, other sustainability aspects surfaced.
"The cost of water in the United Arab Emirates is high, so water conservation is very important," said Hanney. "[Pure Dynasty] is also extremely good on fertilizers with low rates of input. We can run IPM programs, and this allows us to lower the impact on the environment."
Finally, Pure Dynasty also meets the climatic challenges the region imposes. When asked which other features of the turfgrass stand out, Hanney's list of praises continued.
"Pure Dynasty has the ability to handle extreme temperatures and high humidity. It also handles the winters in the region, going into dormancy late and coming out early. Recovery from cultural practices is extremely good, too."
Pure Dynasty from Atlas Turf International and Pure Seed is distributed in the Middle East exclusively by Polyclean LLC Turf Division.