Delhi Golf Club Renovation Features MiniVerde™ Ultra Dwarf Bermudagrass
Recognized as one of India's oldest, most historical, and busiest golf establishments, Delhi Golf Club has added another descriptor to its profile: new and improved. This month, the club's Lodhi Course reopens after a nine-month renovation focusing on greens.
Originally laid out in the 1920s and redesigned in 1977 by the legendary golfer and course architect Peter Thomson, Delhi Golf Club called on Gary Player Design to update the course with specific emphasis on the green complexes. To meet the challenge, MiniVerde™ Ultra Dwarf Bermudagrass was selected as the greens turfgrass. A recent article in The New Indian Express noted that MiniVerde "has proved successful in the varied climate of north India and provides a perfect playing surface the whole year."
Delhi Golf Club previously hosted the European Tour's Indian Open and the Asian Tour's Panasonic Open and is now in a position to attract further national and international golf interest.
During a press conference, Delhi Golf Club President Major (Retd.) RS Bedi said, "The results have been remarkable. The enhanced features on the course should help our Indian golfers preparing for the Olympics."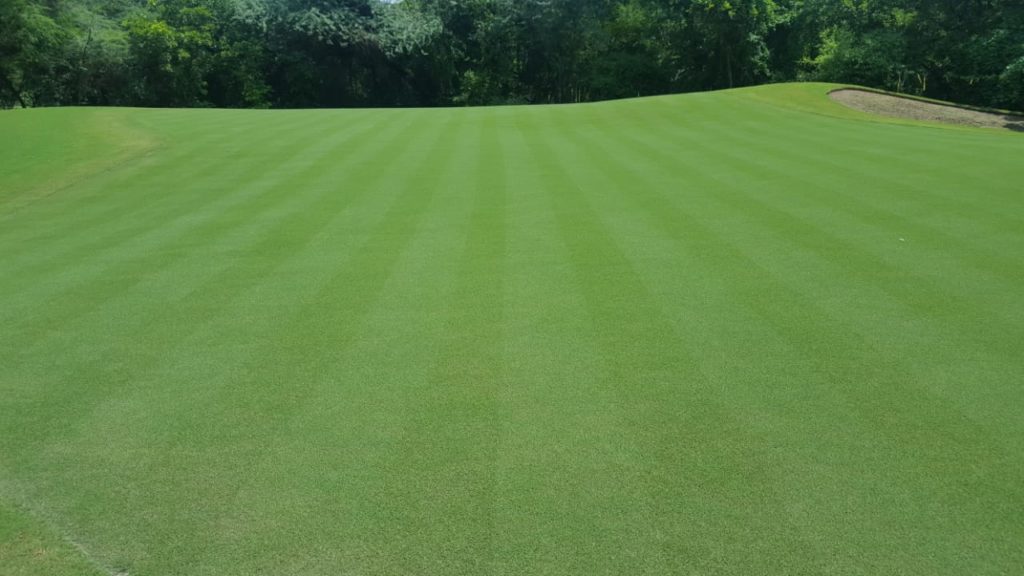 Reaction from players is just as favorable. Delhi Golf Club Director of Agronomy Jason Chennault said the members are praising the new MiniVerde greens. "They are gushing with compliments and gratitude finally to have high quality putting surfaces."
With an expedited renovation schedule, MiniVerde was put to the test much sooner than with most construction projects. "Our grow-in time was fast," said Chennault. "Thankfully, MiniVerde does well as far as providing a closed surface in a short time frame. We have substantial rooting and feel confident that we are going into winter with great putting surfaces. Next year will be our first full year of growing, and we can see already the strength of the turf compared to what was here before."
In addition to quick grow-in and turf strength, MiniVerde also delivered impressive speed. "Without trying, we had green speeds over 9.5 with a mowing height up at 4.5 millimeters," said Chennault. "Our aim was simply smooth, consistent greens, but they were quick too. I have every confidence that the turf will prove to be championship-quality far into the future for Delhi Golf Club members and guests."
Are you interested in learning more about MiniVerde™ Bermudagrass? We can help!
"How can we help you today? We are happy to provide you with more information about Mach 1™ and answer any questions you may have."

John Holmes, President
Atlas Turf International