Ba Na Hills Golf Club in Vietnam featuring Celebration Bermudagrass
Celebration Bermudagrass® offers the quality attributes golf courses and sports fields seek. As the featured turfgrass on the world's stage, Celebration has provided the playing surface for PGA, LPGA, TPC, World Cup, and Olympic events.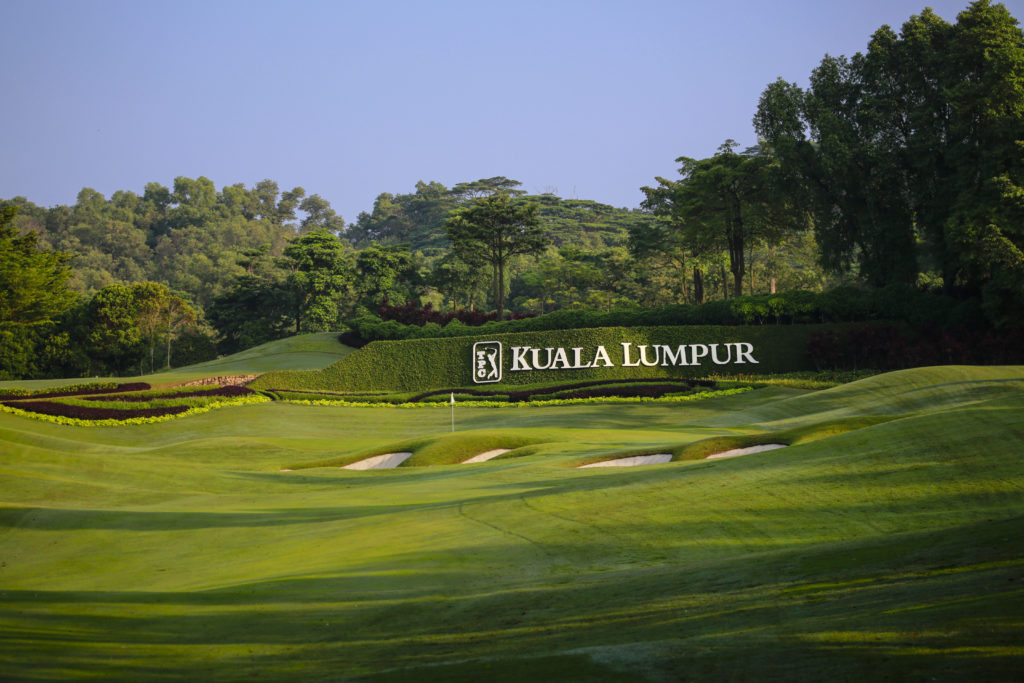 The reason comes down to performance. In study after study, Celebration outperforms competitors. With high plant density and deep roots, Celebration is strong and resilient.
rated #1 for wear tolerance – North Carolina State University study
rated #1 for divot/injury recovery – University of Arkansas study
rated #1 for drought tolerance and recovery – Texas A & M University study
rated #1 for shade tolerance – Clemson University study
Besides its championship performance characteristics, Celebration scores with appearance as well. Celebration's dark blue-green color makes it as beautiful as it is strong with excellent color retention even in the cooler seasons.
Practical benefits also contribute to the popularity of Celebration. With rapid horizontal growth from aggressive creeping rhizomes and stolons, Celebration spreads quickly during grow-in and recovery but requires less mowing and nitrogen than typical bermudagrasses.
Some of the projects worldwide featuring Celebration Bermudagrass:
Arena Fonte Nova Brazil 2014 World Cup Stadium
Arena Mané Garrincha Brazil 2014 World Cup Stadium
Castelão Brazil 2014 World Cup Stadium
Mineirão Brazil 2014 World Cup Stadium
Maracanã Stadium 2016 Summer Olympic Games in Brazil
Ba Na Hills Golf Club in Vietnam
TPC Kuala Lumpur in Malaysia
DLF Golf and Country Club in India
PGA National in the USA
Harbour Town Golf Links in the USA
Click here to learn more about Celebration Bermudagrass.